King Country Rugby.
On any given Saturday at 2PM in New Zealand, you're probably no more five minutes from a rugby match. On the 25th of March, I was driving from Rorotua to Waitomo. Passing through Te Kuiti,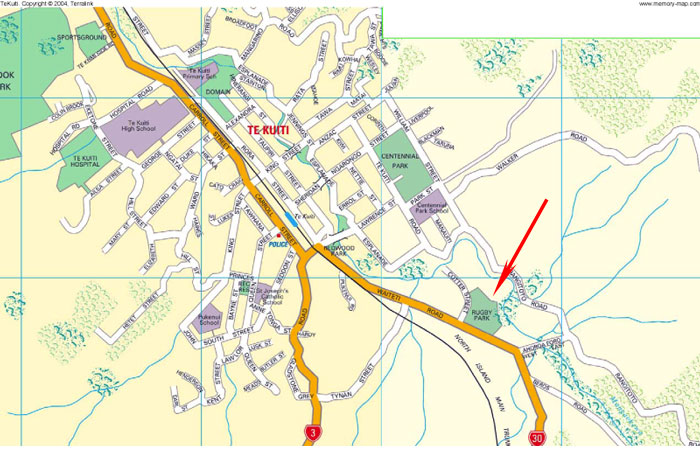 I noticed a lot of cars parked alongside the road. This is unusual in New Zealand, where you can easily drive 10-15 minutes and not see another car. I said to myself, "Must be rugby." Sure enough, a tournament was being held there.
One match I saw was between Taumarunui (red) and Manunui (black).
Manunui's throw-in; nice jumps on Taumarunui's side.
Taumaruni's throw-in. Again, impressive jumpers.
A scrum, Manunui's put-in. This one rotated.
Taumaruni's put-in. Coffee-table flat.
A breakdown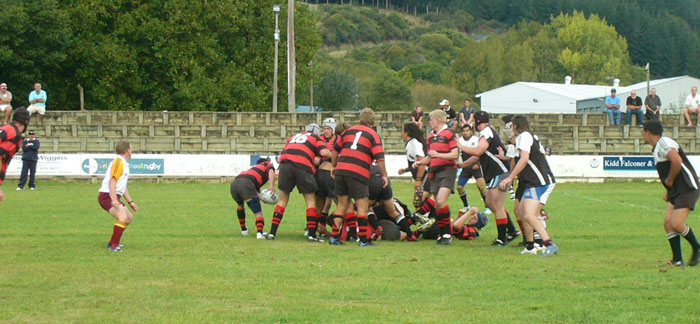 Scrum, Taumaruni's put-in
Manunui's put-in
Don't quite know what happened here.