Blues Match
I stayed in Auckland for a night, to see the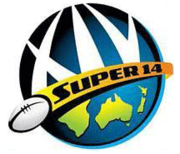 match between the Auckland Blues,

and the Bulls, from Pretoria.
The Blues won, 30-17.
The match was at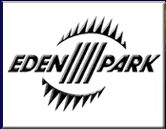 a very nice venue in the middle of Auckland. (Wikipedia Entry on Eden Park)
The Bulls (white & blue jersies) and the Blues (duh..) warming up. They do the same hippity-hop warmups that our coach Harold makes us do, so I don't feel so ridiculous after all.
Here's Bluebeard, the Blues' mascot. Every sports team has its own inflatable junk for the fans to wave about. In Aucks, it's blue swords.
Set of images of Eden Park. It's very nice. The middle image was a lucky capture of the city lights of Auckland reflecting from the clouds. The family in front of me kept yelling at the pitch in Afrikaans. The guy next to me would chuckle occasionally after an outburst, so I suspect the comments were not entirely appropriate for mixed company. But then the lady with the dyed hair was doing some of the yelling. I don't know. "Donkey"
Several series of images from the match, probably more of interest to rugby fans.
These were all taken with the digital camera, apologies for the quality, but these were meant to be just goof snapshots. Digital cameras are next-to-useless for sports photography. Because of the metering and focus lag, and then the delay whilst the image is saved, digital is only useful for events that have some advance notice, such as line-outs and scrums. Events that require a quick response, like passes or tackles, forget it. Or perhaps its because I'm a forward & just pay more attention to the parts that involve forwards.
A scrum, Blues' throw-in.
Lineout, Blues' throw-in.
Scrum
Blues' kick.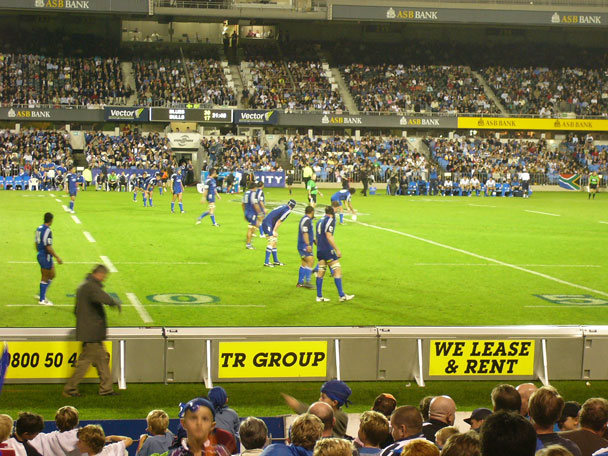 The teams of Super14 are part of SANZAR (South Africa New Zealand Australia Rugby). Some additional information on SANZAR:
Tariq's SANZAR Guide